Top 10 Gynae Medicines for Females in India – Gynecological conditions are those that deal with diseases of the female genital tract, as well as female endocrinology and reproductive physiology. Recently, there has been a huge rise in the demand for quality gyne medicines. The demand for women's health therapeutics was 40% in 2017, 30% in 2015, and has now increased by 55%. Today, we have brought you people with the Top 10 gynae medicines for Females in India.
There are a humongous number of people who have been dealing with several medications used for multiple issues. Amongst all these medicines and drugs, we have listed the Top 10 gynae medicines for females in India which are widely recommended by the best pharmacists across the nation. Check out the list and make a wise choice for your business.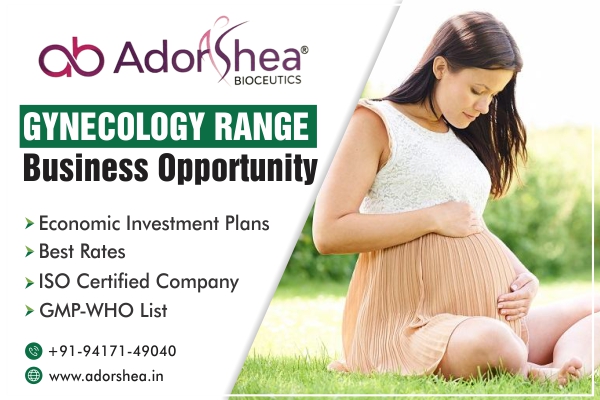 List of Best Gynaecology Medicines in India
The below-mentioned products are highly safe for the patients and do not have any side effects. These medicines are used in the treatment of gynaecology issues. Find here the best products for your business.
ADORGEST- 200 VT Tablets
Composition: Natural micronized progesterone- 200mg 
Adorgest- 200 is natural progesterone that is used to correct menstrual disorders in women. The tablet can be used as a contraceptive. It is used when a women's body does not produce enough progesterone. It alleviates menopausal symptoms and lowers the risk of uterine cancer. The tablet is usually prescribed in combination with estrogen to prevent endometrial hyperplasia (thickening of the lining of the uterus).
ADORGESTAQ Inj.
Composition: Aqua progesterone – 25 mg injection
Adorgestaq Injection is a naturally occurring female hormone that regulates ovulation (the release of an egg from a woman's ovary) and menstruation. It aids in the restoration of menstrual cycles in women whose periods have stopped. It's also used to help with infertility. It aids in the relief of menopausal symptoms such as hot flushes, night sweats, mood swings, vaginal dryness, and decreased sex drive.
ADORTA-MF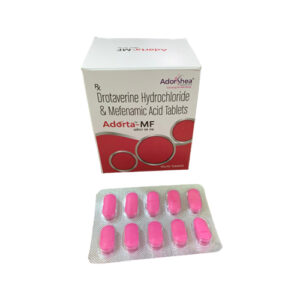 Composition: Drotaverine 80 mg and Mefenamic acid 250 mg
Adorta-MF is a combination medicine that is used to relieve abdominal pain and cramps. Drotaverine is an anti-spasmodic medication that relieves constriction (spasms) caused by smooth muscle contractions in the abdomen. Mefenamic acid is a non-steroidal anti-inflammatory medication (NSAID). It works by preventing the release of certain chemical messengers that cause pain and inflammation in the abdomen (swelling).
DUBALEX
Composition: Ormeloxifene 60mg
DUBALEX contains Ormeloxifene, an oestrogen receptor agonist. It has both weak estrogenic and potent antiestrogenic properties. By regularising the expression of oestrogen receptors on the endometrium, it is expected to have a contraceptive effect and normalise uterine cavity bleeding.
EEMFULL
Composition: Dienogest 2mg + Ethinyl Estradiol 0.02mg
Eemfull is a combination medicine used as a contraceptive. It contains estrogen and progestin hormones and works by preventing the culmination of a woman's egg every month. The medicine also prevents sperm from reaching the uterus (womb) by altering the mucus consistency of the vagina and cervix (passage to the womb). It is a prescription medicine and must be used only if it is prescribed by a doctor. 
FIBROREG
Composition: Ulipristal acetate 5mg
FIBROREG is a medication used to treat uterine fibroids. It is prescribed for the intermittent and pre-operative treatment of moderate to severe uterine fibroid symptoms in adult women of reproductive age. It is used either before fibroids surgery or for intermittent (at regular intervals) fibroids treatment and works by modifying the action of progesterone (natural female hormone). The medicine facilitates the reduction of their size, the cessation or control of bleeding, and the increase of red blood cell count.
WELESTRA
Composition: Estradiol hemihydrate 2mg tablets
WELESTRA contains a semi-synthetic female hormone that is used as a hormonal replacement therapy to treat hypoestrogenism (low estrogen level), osteoporosis (bone thinning), and menopausal symptoms (itching, dryness in the vagina, hot flushes). It also aids in the prevention of osteoporosis, making it less fragile in postmenopausal women. Because menopause can last for years, this treatment can make a significant difference in your daily mood and life.
WELESTRA
Composition: Desogestrel 0.15mg + Ethinyestradiol0.02mg
Welestra-D is a birth control pill that contains two hormones: Desogestrel and Ethinylestradiol. It hinders the release of an egg from the ovaries and thickens the fluid in the cervix, making it difficult for sperm to enter the womb. Furthermore, it prevents the thickening of the uterus's inner wall, which is required for an egg to grow and multiply.
Dubacare Tablet
Composition: Norethisterone 5mg
Dubacare Tablet is a progestogen, which is a type of medication used to treat heavy, painful, or irregular periods, premenstrual syndrome (PMS), and endometriosis. Endometriosis is a condition in which the tissue lining of the uterus (endometrium) grows on the ovaries, bowel, or tissues lining the pelvis. Pelvic pain is the most common symptom. It could also be used to treat breast cancer. It works by stimulating the activity of the naturally occurring hormone progesterone. As a result, it restores hormone levels in the body and regulates womb lining growth and shedding.
Fibristone 25 Tablet
Composition: Mifepristone (25mg)
Fibristone 25 Tablet is a type of anti-progestational steroid that is used to end a pregnancy medically. It works by inhibiting the action of progesterone, a hormone required for the development of pregnancy. It is used until the tenth week of pregnancy (up to 70 days after the first day of your last menstrual period). This medication sequestration the natural female hormone progesterone, which is required for your pregnancy to continue. This is a prescription medication that should only be used as directed by your doctor.
Conclusion
The products mentioned above are all clinically tested and are safe and effective to use. These medicines are widely recommended by the best gynaecologists and obstetrics across the nation. The medicines are available at reasonable rates. You can wisely choose the products from the above list for your business.